AGB: Terms & Conditions

Booking an English Course at Anglolang Academy of English
You can: Book via an agent in your home country. To find an agent, please contact us . Please note that if you book through an agent, you are principal clients of the agent rather than the school, and any significant amendments, queries, complaints and payment issues should be addressed to the agent.
When we receive your English course booking, we will send you a letter of acceptance to study English at Anglolang Academy of English, an invoice and instructions for completing the placement test.

Accommodation in Scarborough
When we have arranged your accommodation in Scarborough, we will send you details by email or post. Anglolang students should arrive on a SUNDAY and depart on a SATURDAY. Extra nights can be arranged subject to availability.

Anglolang Academy of English Placement Test
It is important that you complete the placement test BEFORE your arrival. After the placement test, if a student is found to be below the minimum level required to start the course, Anglolang Academy of English reserves the right to modify the number of lessons.

Paying for your English Course
The course fees must be paid in full before you begin your course at Anglolang Academy of English. Full instructions on how to pay will be on your invoice. Your booking is only guaranteed once payment has reached our bank account. All weeks are charged as full weeks. There are no reductions in fees for late arrival or early departure.
Methods of payment:
1) Direct bank transfer to the Anglolang Academy of English account
Please inform your bank that you will pay ALL bank transfer charges in your own country and the UK. Please ensure your name and registration number is on all bank transfer documents.
2) Account No: 70120014 Sort Code: 20-75-92
Account Name: Anglolang Scarborough Limited
Bank: Barclays Bank plc
IBAN: GB34 BARC 2075 9270 1200 14
SWIFT CODE: BARCGB22
3) Credit Card
Visa or Mastercard
4) Sterling cheque drawn on a British bank

Visas
If you need a visa to enter the UK please contact your nearest British Embassy, Consulate or High Commission before arriving in Britain. For detailed entry requirements, you can also obtain information regarding student visas at: www.gov.uk/check-uk-visa/
If you are planning to study for more than six months, (up to a maximum of 11 months), you should apply for a Short Term Student Visa (11months) (STSV11).
If you are planning to study for less than six months you should apply for a Short Term Student Visa (STSV).To obtain the necessary course confirmation documents from us to apply for a visa, a deposit of £500 must be paid when booking.
If a student's visa application is rejected after payment has been received, we will refund the full amount paid (minus a £50 administration fee) once we have received a copy of the visa refusal letter. Please provide a copy of your Visa and a copy of the cover of your Passport on arrival at Anglolang.

Cancelling your English Course
Cancellation before the course start
This should be made in writing by email. For cancellations made less than 30 days before the course start, a fee of £500 will be charged. For cancellations made less than 2 weeks before the course start, an all-inclusive fee for 1 week will be charged.
Cancellation after the course start
If you decide to leave Anglolang Academy of English once you have started your course, but before the end of your course, we will not normally refund any fees paid. It is not possible to transfer any fees to a third party. We advise you to take out course fee cancellation insurance at: www.course-u-can.com to cover eventualities such as early return to your country due to family bereavement or illness. Any refunds are at the discretion of the Principal.
If you have booked through an agent, refund requests can be made only via the agent and are entirely at their discretion.

Course Modification
Some courses may not run as advertised if there are not enough students on the course (for example, examination courses). Anglolang Academy of English reserves the right to offer an alternative option to students in this case, for example a reduced number of lessons for all or part of the course.
Anglolang Academy of English strictly adheres to the published age limits for courses but reserves the right to accept students who are slightly younger or older than the minimum/maximum age. Applications from students outside the published age limits are treated on a case by case basis.
In extreme and very rare circumstances, the stated maximum class size might be exceeded. If this does happen, it will be only by one person and for a very limited period.
We do not accept complete beginners on our courses, except for individual tuition. If we determine that you are at beginner after your arrival, we reserve the right to offer you the cost-equivalent number of individual lessons, or the possibility of transferring to a full-time programme of individual lessons for an additional cost.
Public Holidays
There are no lessons on UK public holidays. During weeks including public holidays, only private tuition lessons will be compensated for.
Course Extension
If you want to extend your course this is possible, provided there is space available. Please note it may not be possible for you to remain with the same host family if you choose to extend your course. Students who book through an agent should apply to their agent for a course extension.
Students under the age of 18
Anglolang accepts students under the age of 18 on some of its courses, in particular the Summer Vacation Courses and some group courses. Students under the age of 18 are children in British law. All students under 18 are expected to abide by UK laws which relate to the restriction of activities to under 18 year olds: in particular the purchase and consumption of alcohol and tobacco.
Anglolang has a legal responsibility for safeguarding young people under the age of 18. The school therefore places some restrictions on what any student under the age of 18 can do, and it is a condition of acceptance in the school that these restrictions and rules are accepted and followed. These include curfews on times students should be home and restrictions on travel outside of Scarborough. If any student under the age of 18 wishes to study on any course at Anglolang, the person or people with parental responsibility for them in their own country should complete a Parental Consent form, which outlines the rules and conditions that will apply for the school to be able to accept a booking for a student under 18. The form can be obtained from the school. If for any reason the school does not receive the Parental Consent form, it will be assumed that the general rules and conditions outlined in the form have been accepted by the parents/guardian of the student. Full details are available in the Safeguarding Policy in the Policies and Procedures section of our website. The parents of unaccompanied 16-18 year olds (with parental consent) will receive additional information on what they can expect for their children on a course, in terms of welfare and supervision. In some cases, unaccompanied 16-18 year olds may join an adult class, however, written permission is always requested from the parents before this happens.
Students with disabilities or learning difficulties
If a student or his or her parents or sponsor feels that the student has any specific learning requirements or special needs (for example dyslexia) or physical disabilities, we strongly urge you or them to declare this at the application stage. In this way the school can ensure that we are in a position to consider your special requirements in a professional and appropriate manner.
We will assess all declared special needs or disabilities (usually by the Academic Manager or the Principal) on a case by case basis. In some cases the school may feel that it does not have the resources or expertise to deal with certain levels of need, and this will be communicated to the parents or student concerned prior to arrival in the UK. Where the school judges that it cannot properly accommodate a student's special needs through reasonable adjustment, the school reserves the right to refuse admission. Please note that currently the school has very limited wheelchair access or access for students with visual impairment due to the nature of the building.
If a special need or disability is not disclosed at the time of booking but one is identified after arrival at Anglolang, then the school will discuss options for special provision as appropriate with the agent, the student and/or his or her parents or sponsor. Please note that the school does not offer a service for identifying special needs and does not have specialist resources to do so. If it becomes clear that we cannot adequately deal with the student's particular needs through reasonable adjustment or by providing additional support (usually at additional cost), the school will endeavour to find a more appropriate provider in the UK or will make arrangements for the student to return home. We will not normally refund fees in these circumstances.
Force Majeure
The school is not liable for failure to perform its obligations if such failure is as a result of Acts of God (including fire, flood, earthquake, storm, hurricane, infectious diseases or pandemics or other natural disaster that are beyond the reasonable control of the parties), war, invasion, act of foreign enemies, hostilities (regardless of whether war is declared), civil war, rebellion, revolution, insurrection, military or usurped power or confiscation, terrorist activities, nationalisation, government sanction, blockage, embargo, labour dispute, strike, lockout or interruption or failure of electricity [or telephone service].
In the event of an outbreak of infectious disease, all students and or parents/guardians are required to comply with rules regarding quarantine as set by government agencies or by the school.
If the school asserts Force Majeure as a reason for failure to perform its obligations, then the school must prove that it took reasonable steps to minimise delay or damages caused by foreseeable events, that the school substantially fulfilled all non-excused obligations, and that the other party (student, agent etc.) was timely notified of the likelihood or actual occurrence of the event.

Weitere Informationen auf Deutsch: +49 (0)9473 951 55 12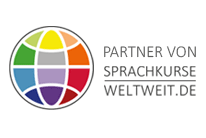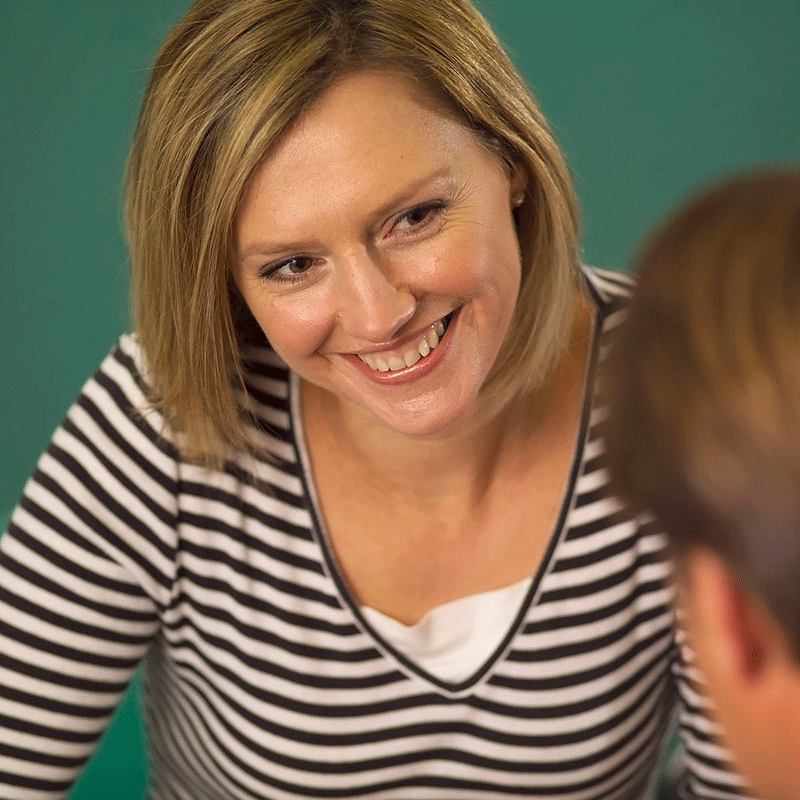 Ausstattung ANGLOLANG
• 16 gut ausgestattete Klassenzimmer
• jeweils mit "interactive whiteboard"
• 15 Computer mit gratis Internetzugang
• WiFi im gesamten Gebäude
• 4K-Kino
• Studierzimmer
• digitale Lernmitteln
• Orangery Style Café
• Großer Garten
• Studentenlounge